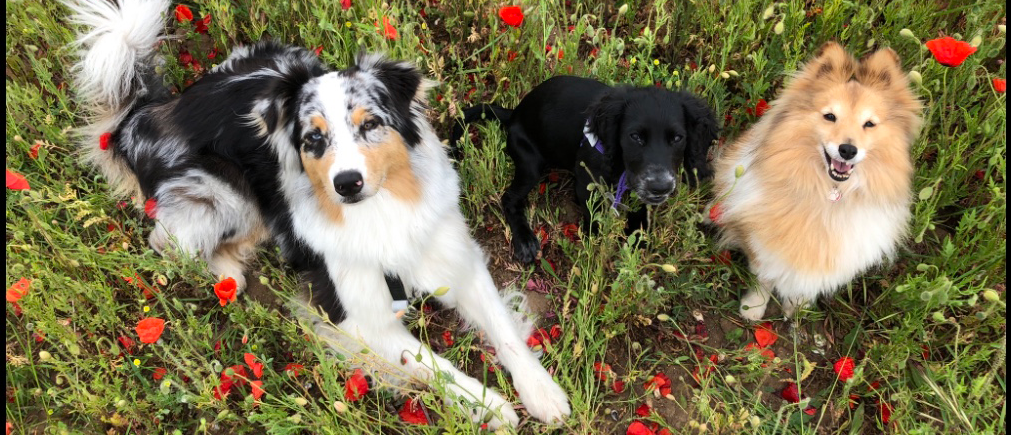 COURSES, CLASSES AND ACTIVITIES
Here at Leaps and Bounds we are a team of friendly, qualified trainers who each have a passion for promoting kind, fun and effective methods of training for your whole family to enjoy. We are all more than happy to advise and guide you on your journey to achieving a unique, long lasting relationship with your well-mannered pooch through the power of positive training!
Our Dog Training School is informative, innovative and stimulating for dogs of all ages, regardless of previous experience. We take an enormous amount of pride in our courses and aim to offer you the most fun, enjoyable training programme on the market. We are able to offer you a variety of fun and effective courses in both obedience and agility at two separate locations: Hildersham Village Hall and our fully enclosed field at Bartlow Estates.
This change in atmosphere gives you the opportunity to master your training in a range of controlled, APDT (Association Of Pet Dog Trainers) compliant environments through Spring, Summer, Autumn and Winter.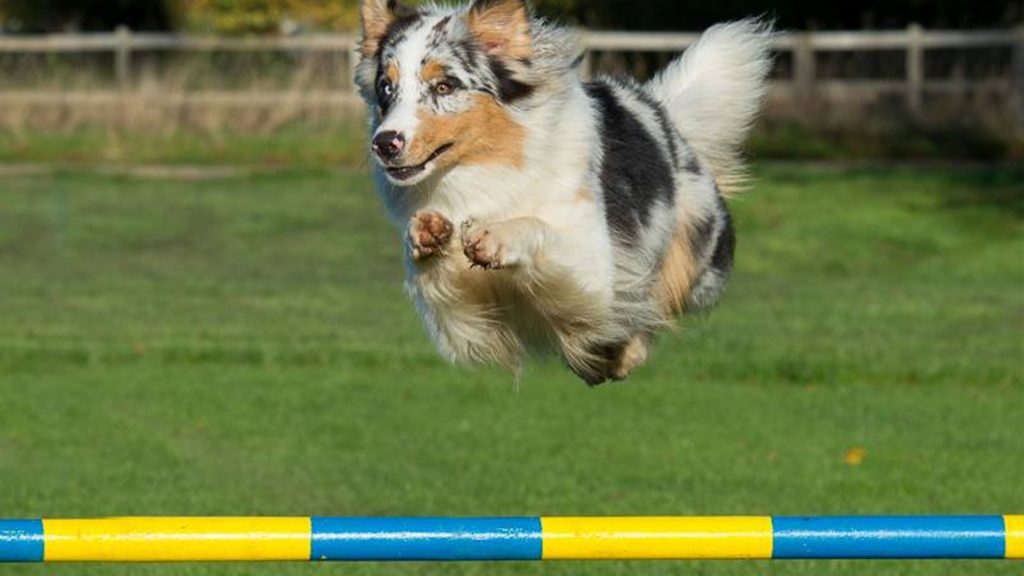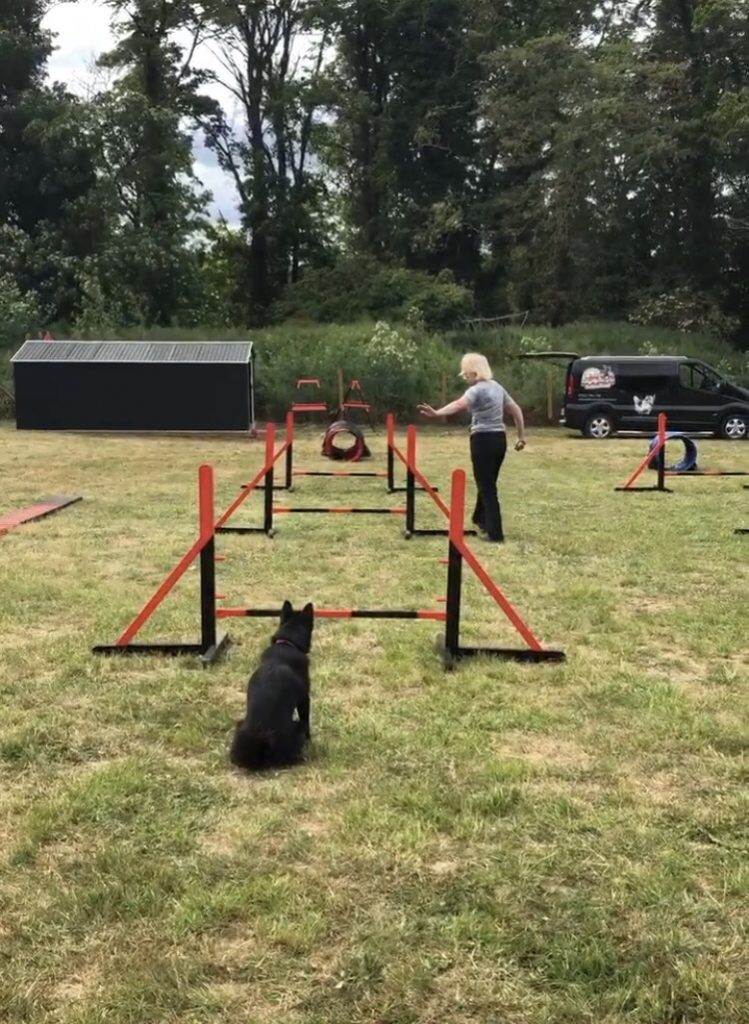 We offer a range of classes specific to pets of all ages and abilities. Whether you are in the earliest stages of puppy ownership, have a rehomed dog that requires more behaviour directed sessions or simply want to have some active family fun, we are here to facilitate that for you and offer the most immersive experience possible.
We run a variety of obedience and agility classes, puppy socialisation sessions and specialised training for dogs who suffer from visual, audible or physical disabilities. All of our staff are trained to handle a variety of cases, so never think that you alone in your battle. We are always here to help and will remain in contact with you even after your course ends to ensure you remain supported. 
Each class will consist of three stages: theory, practise and general advice. When teaching you an activity, we will always talk you through it and offer you a visual demonstration with your pet or our own stooge dogs before asking you to give it a go.
During this, two or more trainers will be available to offer you one to one guidance during the class and can increase the difficulty of the task at hand if you fancy a challenge. Puppy training always requires a lot of patience, but the reward is immeasurable. It makes our day to see so many people walk out of our lessons smiling and proud of what they have achieved… the puppy equivalent of lots of treats and cuddles!
In every aspect of our education programme, we use a modern method of reinforcement training formally known as 'Mark and Reward', often referred to as 'Clicker Training'.
This is a form of reward-based training whereby the sound created by a clicker is used to reaffirm your dog's positive behaviour. After being repeatedly associated with a treat or reward, a clicker becomes a conditioned reinforcer that really motivates your dog to do their best to impress.
The timing of the click is essential, and every click must be followed by a reward to notify correct behaviour.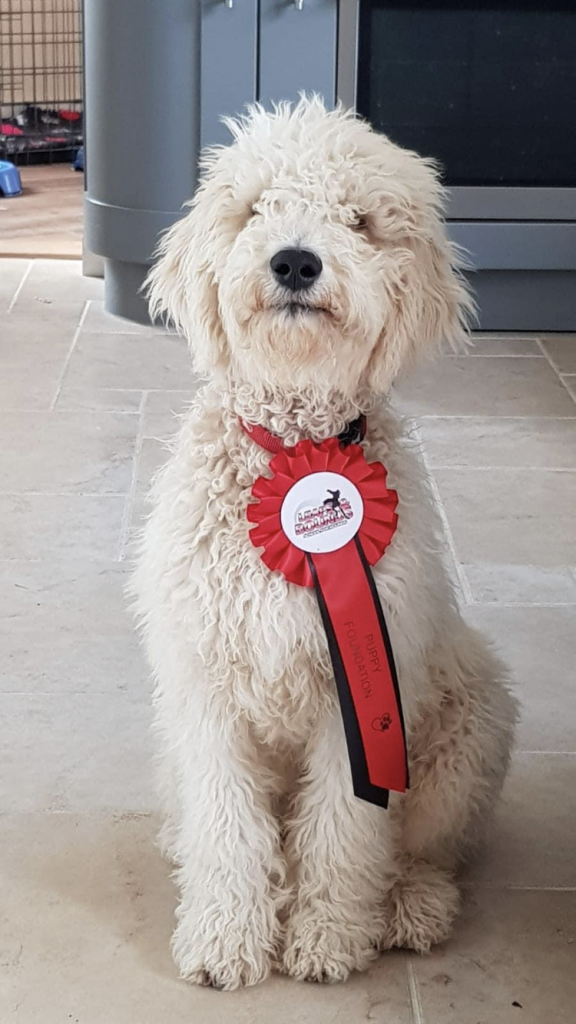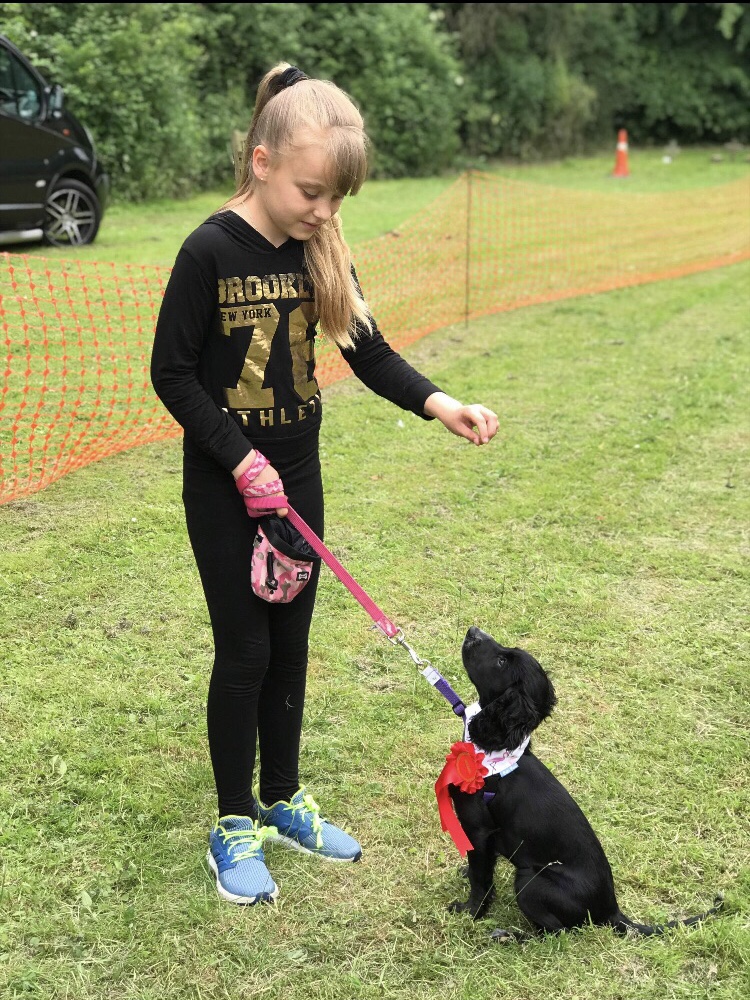 Whilst many dogs drool at the sight of a sausage, others may be more orally fixated and prefer a play with a ball or ragger as reward for their behaviour rather than food.
Don't panic!
Every dog has their own motivator – much like humans – so we encourage you to try different styles of reward to find what methods suit you the most.
When you attend a class, make sure you bring with you a big bag of smelly treats (chicken/cheese/ham/puppy treats, etc.) and your pup's favourite toy – we'll soon find out what works best!
Please note that we do not, under any circumstances, condone the use of aggressive or potentially harmful methods of training.
Everything we do is kind, fun and effective… wagging tails and big smiles is what we like to see!
REMEMBER
TRAINING YOUR PUPPY SHOULD BE A FUN EXPERIENCE, ENJOYED BY ALL.