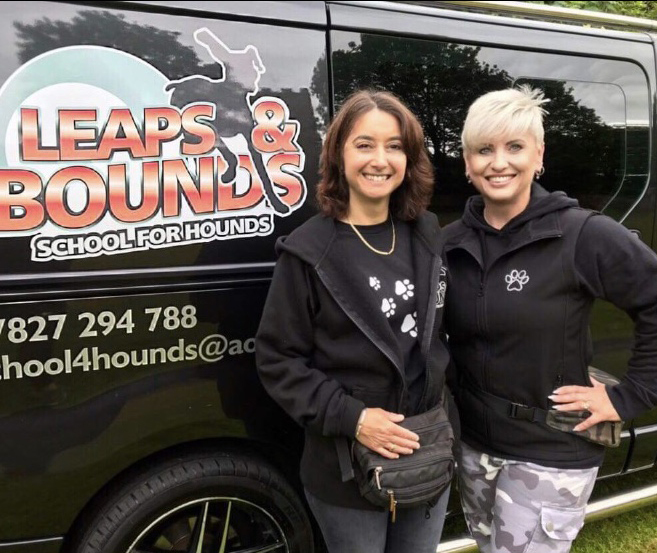 THE TRAINERS
We are a team of highly experienced professionals who each have a passion for promoting kind, fun and effective methods of dog training for your whole family to enjoy. Redefining canine education, so it is based on a solid platform of years of knowledge, we are dedicated to helping you build a unique relationship with your pooch, encouraging them to become confident and well-mannered through the power of positive training.
We recognise that teaching a dog to adopt certain behaviours can be challenging and are therefore committed to helping your puppy fit into family life with the most guidance and support possible. Knowing the huge passion children have for their furry friends, we are delighted to nurture their confidence and introduce them to our community of Young Trainers. This will give them the opportunity to learn how to become a responsible trainer, become self-assured and help their confidence skyrocket whilst they learn alongside adults.
Established in 2008, Leaps and Bounds facilitates a variety of engaging classes from both Hildersham Village Hall and our fully enclosed training facility on Bartlow Estate. This change in atmosphere gives you the opportunity to master your training in a range of controlled, APDT (Association of Pet Dog Trainers) compliant environments.
We ensure that our indoor environments are sanitised with veterinary grade equipment to ensure the safety of your pups and provide a space for socialisation before they receive their full set of vaccinations. Similarly, our outdoor environments are fully secure, on private land, away from busy roads and fully equipped with floodlights and essential training items to make sure you get the best experience possible, for as long as possible!
Our Dog Training School is informative, innovative and stimulating for dogs of all ages, regardless of previous experience.  For dogs that are hungry for knowledge (and treats!) we offer an enriching range of specially designed classes for you to enjoy. These range from coordinated family pet dog training to a fun filled agility curriculum, appropriate for all competitive gradings as well as those who need to burn off a little extra steam. We also incorporate tasks and activities drawn from our experience with gundog training and scent work to help channel your dog's energy.  Please explore the website further for details on these courses.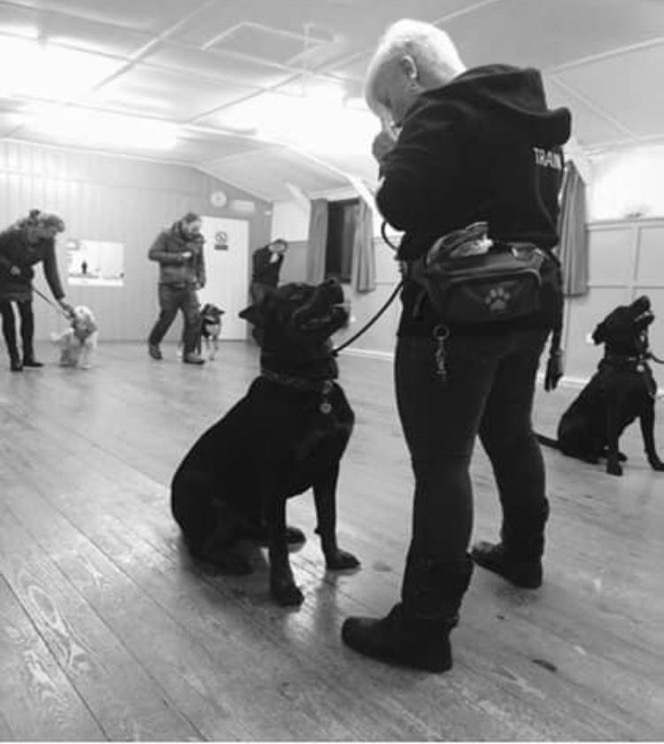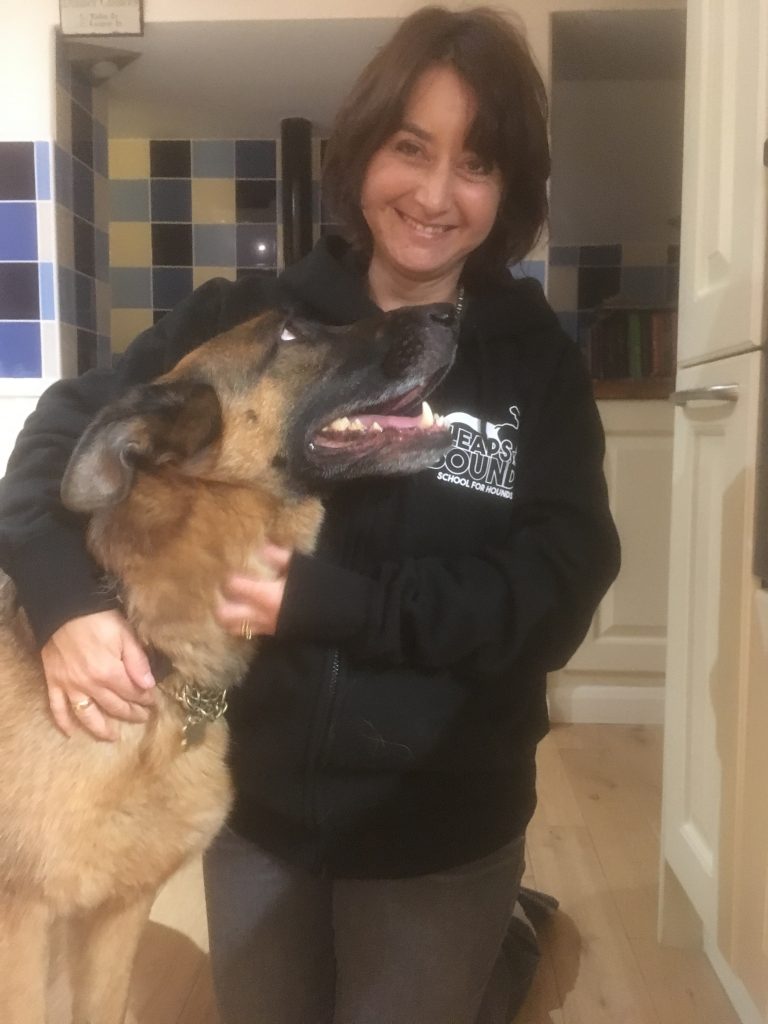 Whilst we encourage group sessions from a socialisation perspective, we are also able to offer you specific  1:1 training  sessions, which can be scheduled  around your busy home and work life and tailored  to address your dog's individual needs.  This ensures that both you and your dog receive the best and most effective training experience possible.
Whilst the majority of our classes are light-hearted fun for the family, it is important to acknowledge that not all dogs behave the same way. Some will experience more serious psychological problems such as dog to dog aggression, dog to people aggression and separation anxiety. All of which can become potentially problematic if they are not addressed quickly and appropriately with the help of a qualified behaviourist.
Our team at Leaps and Bounds has over 25 years of behavioural experience between them and have been able to successfully work with and rehabilitate 100's of reactive dogs across Cambridgeshire, Suffolk and Essex. Rest assured that no matter what the problem, we will be able to build a behaviour modification programme for your dog, guide you through it step by step, and remain in regular contact for continued support. 
We pride ourselves on the fact that so many clients return to us as new dogs come into their lives year after year.  No matter what your problem, experience or passions might be, Leaps and Bounds are here to offer you regular contact and support in your journey. This is a process that will require a lot of patience and support, luckily we can offer you both!