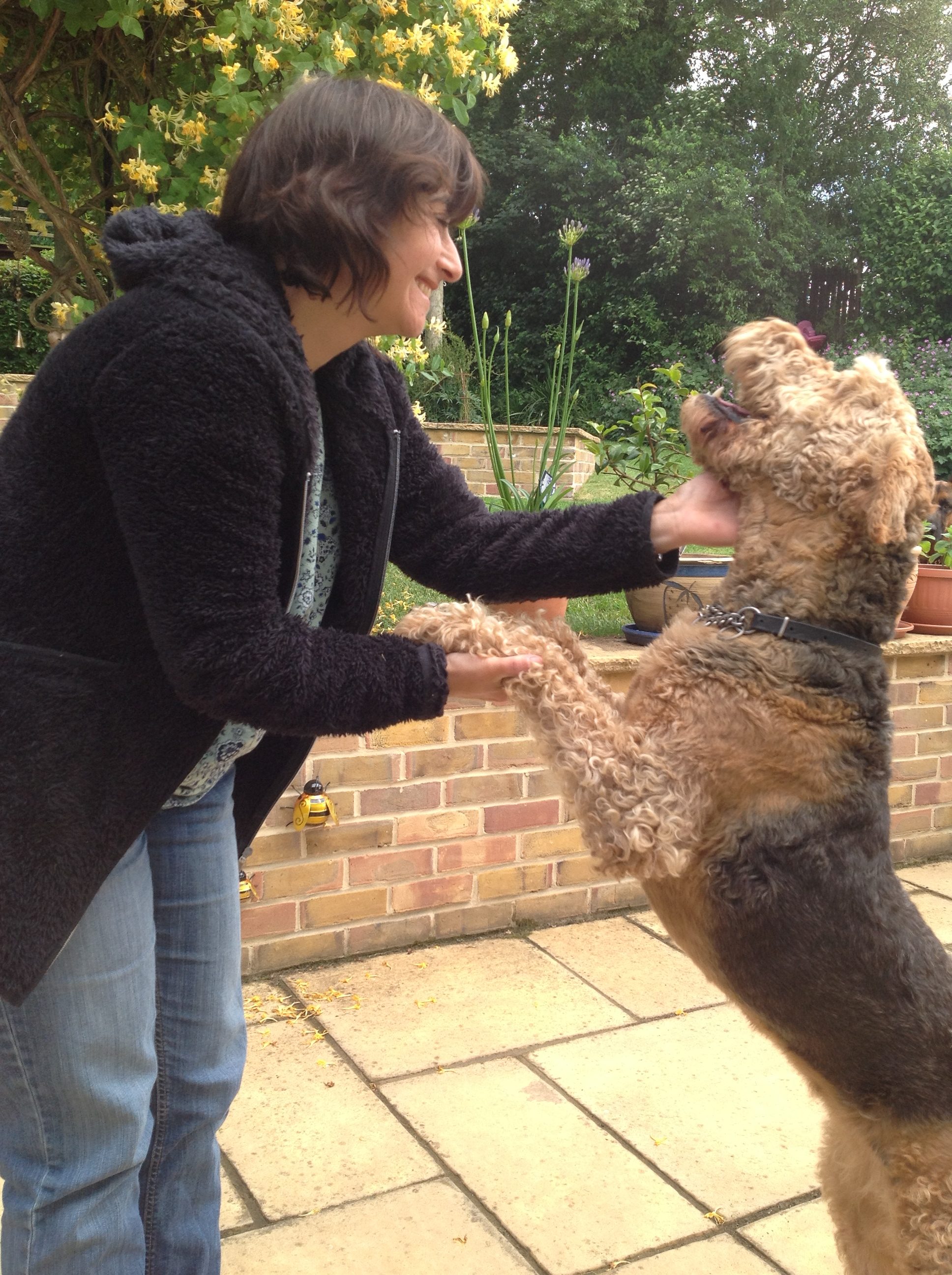 KATE CLARK
Business Partner and Advanced Instructor
One of the things that brings me joy is my dogs. Another is helping people to enjoy time with their dogs and build a lasting bond. As a business partner of Leaps and Bounds School for Hounds, I can achieve that every day so I am extremely lucky. I started working for Tammy after going to her to train my Airedale Terrier over 10 years ago followed by my rehomer, a german shepherd, with reactivity issues and it was dealing with Rocky that sparked my interest in training and behavioural problems.  I gained experience and knowledge as an obedience trainer with Leaps and Bounds, interacting with numerous wonderful clients and dogs in the class environment, as well as on 1:1 home visits, taking more responsibility for running and devising classes, before becoming Tammy's business partner.  In doing so, this has enabled us to broaden our training opportunities and give you the best experience possible to meet all your training requirements, whether you have a new puppy, a second dog to introduce, a rehomer or a dog where you feel it is getting too much to deal with.  
Over the years, I have developed my special interest in behaviour-related issues. There can be complex underlying causes and factors which affect how a dog perceives the world around them and relates to it.  It can be a series of interactions or one encounter which can shape your dog's behavioural response. 
The importance of having a good relationship with veterinary professionals cannot be underestimated, as physical conditions can have a huge impact on a dog's sense of wellbeing and behaviour, and these signs can be easily missed if they are not taken into account.  Equally important is how you, the owner, deals with that response and what you convey to your dog; that is an area I find fascinating.
To be able to develop a strategy to communicate calmly and effectively with an owner so they build their confidence and understanding and also achieve their goal in training, while providing the dog with clear expectations and guidance using positive reinforcement and kind methods, delivered in a fair and consistent way.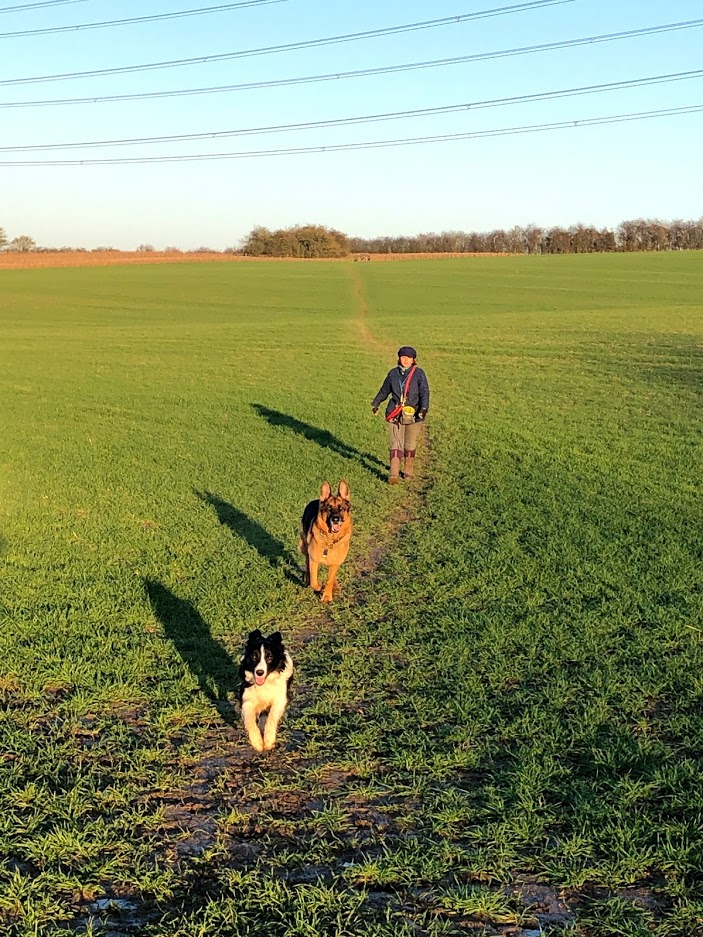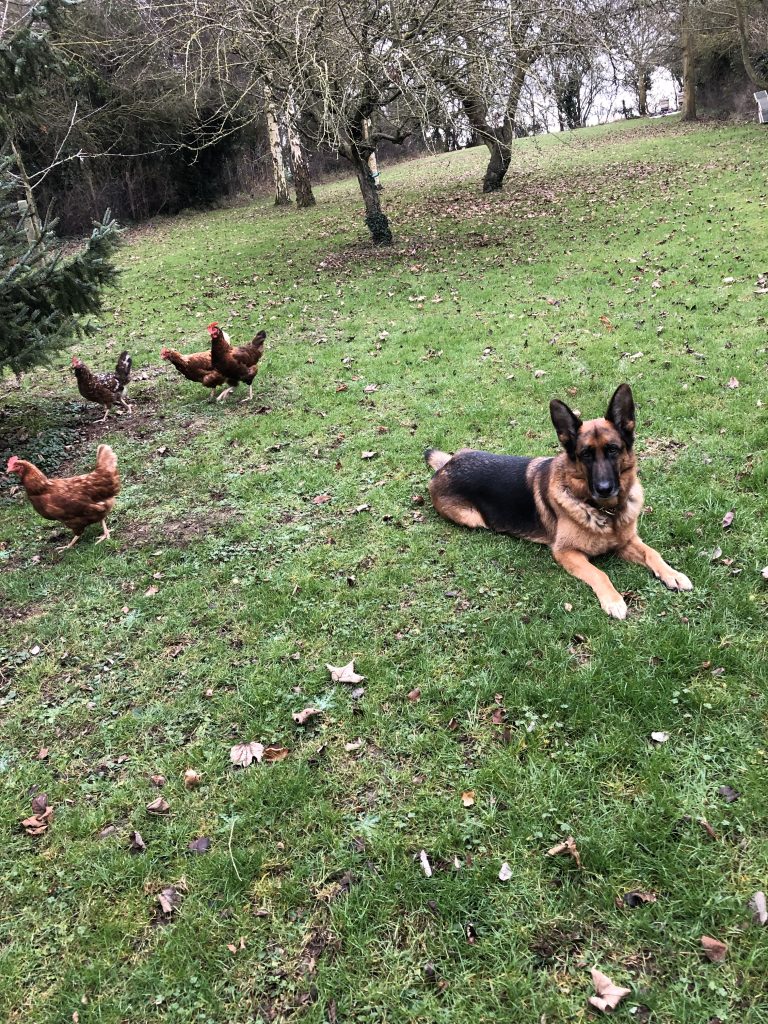 My years of knowledge and experience have been underpinned by a number of behaviour-orientated conferences, seminars, workshops and courses through The Canine Behaviour and Training Society, Cambridge Institute of Dog Behaviour and Training and ThinkDog Behaviour Training Certificate.
This extensive, ongoing professional development ensures I have a solid foundation of the latest theories and techniques, encompassing key aspects of canine behaviour; learning theory, canine aggression (dog to dog and dog to human) and modifying behaviour problems, in addition to in depth studies on canine physiology and anatomy to name a few.   
Close observations of dog behaviour, body language and interactions with the environment are all key in helping to develop a specific behaviour modification programme which is accessible to you and your dog and can be implemented and progressed at a pace suited to you.
I have a new dog in my life, having sadly said goodbye to my lovely Elsa.  She is a Border Collie called Magpie and she is now 18 months old. Pie comes with me to client visits as my stooge dog or an added distraction.  She excels in agility and obedience, which she does with my youngest daughter, Heather in our classes. We have also started some wonderful scent work training together.  You will also see Heather assisting Jo with the Sunday agility classes. Unfortunately, Pie had a diagnosis of lymphoma (tumour on her spine) recently but we have started chemotherapy treatment and hope the outcome will be good.  My German Shepherd, Rocky, is older, slower and going grey and he puts up with Pie's antics with good grace.
For those of you who are new to Leaps and Bounds, I am responsible for the 1:1 training. This includes: puppy home orientation visits, general training, and the more in-depth behaviour related issues with your dogs. For example, resource guarding, dog reactivity to people or other dogs and also separation anxiety, which has been a particular problem given lockdown and Covid-19.   You will see me at some of the classes, where I will support you with any issues or concerns you may have as well as help you with the training.  Please feel free to come and say hello.
There is nothing better than having a client come away from a training session with a smile on their face, feeling they have achieved something amazing and giving their dog lots of fuss.  You learn better and your dog learns better when you are both in a calm, happy state of mind, rather than frustrated and upset and that is worth its weight in gold.