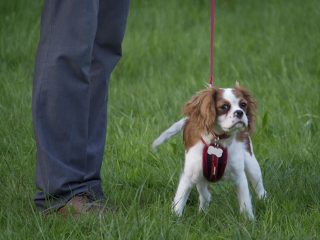 The most important part of your puppy's learning takes place between eight and twenty weeks of age.  It is during this period that the foundation of your puppy's education should begin.  It is therefore vital to begin teaching them the required skills to allow them to adapt to their strange new environment as soon as you introduce them to their new home. 
This will help to avoid any unnecessary confusion as your new best friend finds his paws.
REMEMBER….your new pup will learn bad habits just as quickly as they learn good ones!!!!
Get your pup off to a flying start in our Puppy Socialisation course with the emphasis on socialisation, lead walking, coming when called and good basic manners.
Your puppy can attend this course as young as eight weeks old, once they have received their first vaccination.  Our school floor is sprayed before use to ensure a sterile, safe environment for your puppy to enjoy.