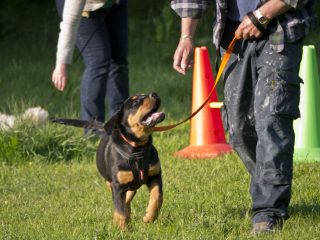 It's time for your puppies to move forward in Leaps and Bounds to the next stage of their learning experience.
This follow on course is specifically designed for puppies that have completed the initial Puppy Socialisation course.  The basic skills they already learned will be developed, allowing your puppy to start making the correct choices when it matters.
This course is essential as most pups reach puberty around this time and start to become individuals, making their own decisions – not all of them acceptable ones.
Help them to get it right by continuing with their early learning.  This is important to maintain your obedient, well mannered puppy.