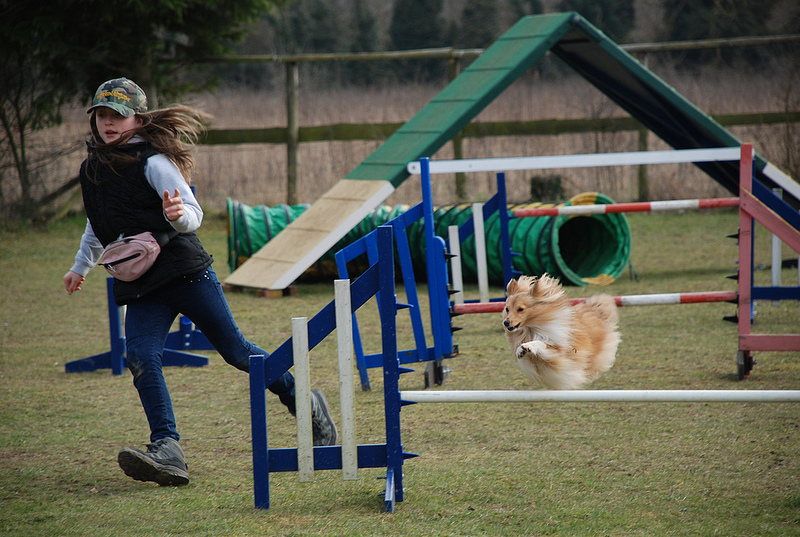 I have been going to my Mum's dog school since I was young, but have been involved in training for the past 5 years and now have a job as an assistant dog trainer in the school holidays.
At the age of 9, I was allowed my first puppy after proving to my Mum and myself that I was capable of becoming a responsible dog owner.  After visiting Discover Dogs at Crufts, and looking at appropriate breeds and asking numerous breed related questions, I decided that a Shetland sheepdog would suit me and the activities I wanted to pursue.  Her name is Little Minx and we have enjoyed many obedience classes to a high standard.  We have competed in agility together and recently enjoyed trick training and nose work games.
This year I have been given the responsibility of setting up Junior Leaps and Bounds to encourage children of all ages to train their dogs, enjoying different activities together to help make everlasting friendships.